Are you in the market to purchase a
paint spray hose
for your next spray coating project? If so, kmcoating.com has one of the best selections of hoses, couplings, paint filters, adapters, swivels, and spray tips that are used in a variety of industries – from aerospace to agriculture to automotive to electrical and construction. We offer some of the most competitive pricing on
popular paint spray hose
, including
airless paint sprayer hose
,
air assisted airless paint sprayer hose
and
PTFE hose
, with options to custom-make anything you need. Whether your project requires a low pressure or high pressure hose, we can help you find that perfect paint spray hose to solve your fluid dynamic needs. We strive to offer some of the lowest prices in the market, and our variety of products allows us to cater with professionals in a number of different industries.
Tested and Tried Paint Spray Hose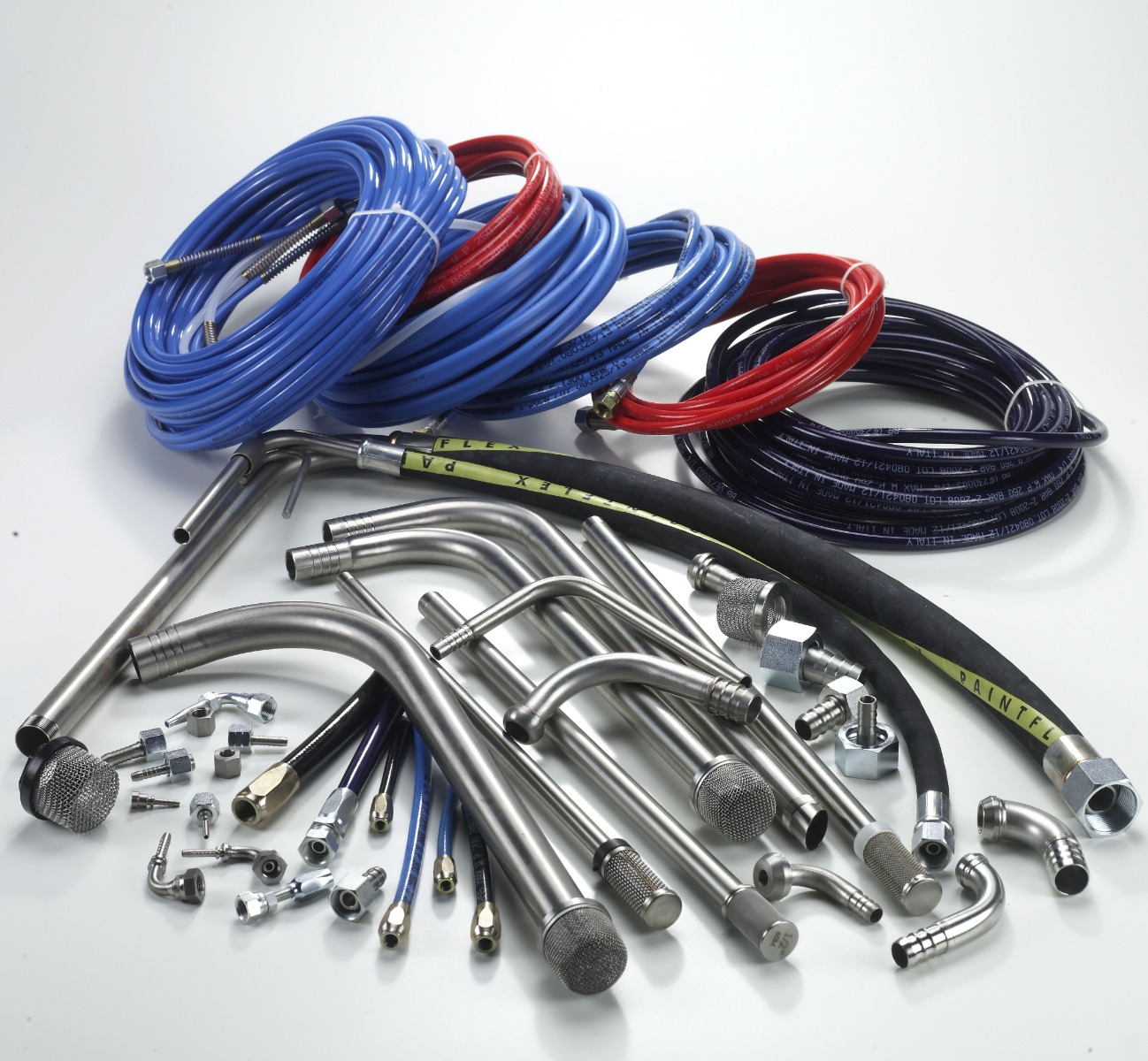 If you are considering purchasing a paint spray hose, you can rest assured that each hose has endured testing with the latest lab equipment to make sure it meets international standards. Our airless paint spray hose meets all regulations and must pass a rigorous inspection beforehand. We carry equivalent products from trusted manufacturers such as Graco, Wagner Spray Tech, Exel North America, Wiwa, CA Technologies, among several other OEM's. Whether you are searching for a paint spray hose, couplings, adapters, live gun swivels, Y-blocks, paint filters, or spray tips, you can rest assured you are receiving top quality products. With fluid mechanics in mind, KM Coating offers a wide variety of durable paint spray hoses, including Graco airless paint sprayer hose, Wagner airless paint sprayer hose, Kremlin air assisted airless paint spray hose, among several others that will help you with your next project.
Finding a quality paint spray hose is easy through kmcoating.com. We have lightweight and flexible hoses that will give just the perfect amount of pressure for your project. Our paint spray hose is tested against varying temperatures and abrasion to make sure it will stand the test of time and the intensity of your fluid handling project.