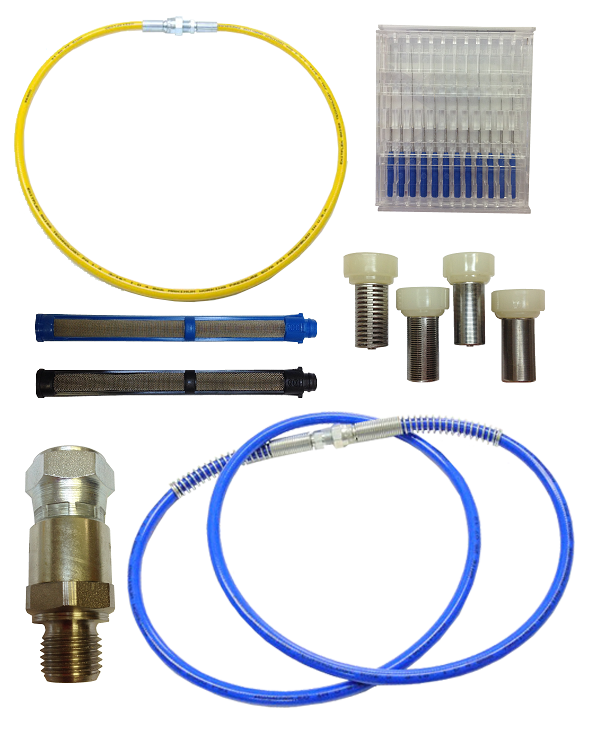 A collection of the most popular products sold online to be used with your Graco airless paint sprayer, Wagner airless paint sprayer and Kremlin air assisted airless sprayer. Some products include live gun swivels, paint filters, spray tip cleaning needles and high pressure hose in various sizes ranging from 1/8" ID to 1/4" contractor airless paint sprayer hose.
Each of our live gun swivels are designed to turn easily under high pressure. This is an essential upgrade to your Graco airless or Wagner airless spray gun as it will greatly reduce hand fatigue and allow you to be most effective with your finishing equipment. Swivels are lightweight in design, maintain a high pressure seal and allow movement in difficult areas while providing a kink free high pressure hose section.
Imperative to maintaining you spray hose and spray tips, paint filters will prolong the life of your airless paint sprayer or air assisted airless sprayer. Paint filters should be used multiple times before the spray coating is applied to help prevent debris and small particles from blocking your spray tips. Despite filtering your spray coating numerous times, all spray tips are bound to get clogged at some point. Be prepared and have on hand our spray tip cleaning needles, which will clear a blockage simply and easily.