You might have a top of the line airless sprayer, but without quality airless paint sprayer tips, you won't get the results you want. Understanding that dilemma is the reason KM Coating only offers highly effective high pressure tips and spray nozzles. The engineers and designers studied how fluid moves, responded to the changing pressure and used that knowledge to create airless paint sprayer tips that perform to the highest standards. Additionally, because we offer only the highest quality materials such as incredibly durable tungsten carbide, our tips last much longer than our competitors.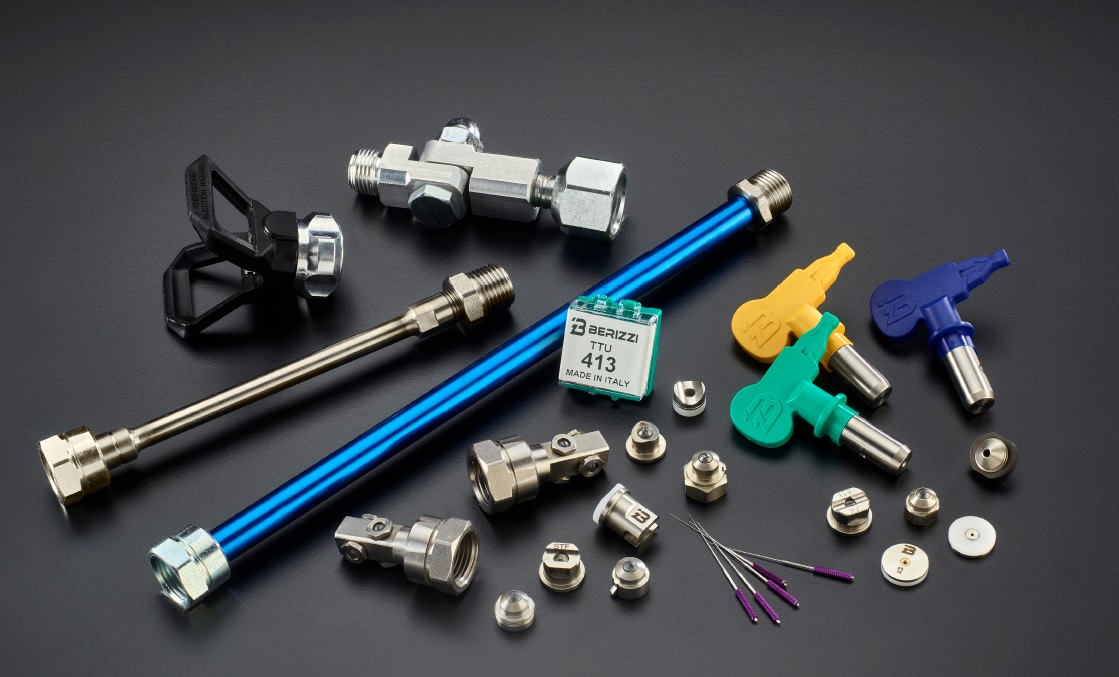 Wide Assortment of Airless Paint Sprayer Tips Online
No matter which well-known brand of sprayer you use, you'll find that our sprayer tips are effective for applying more than just paint. Almost any fluid you want to apply to almost any surface goes on smoothly and with a fine finish result, whether it's stains, latex, oil based paint, chemicals or block fillers. Plus, we carry the durable tubing and hose you need in a variety of sizes including specialty hose, heavy duty hose and low pressure hose. That's what makes KM Coating products essential across a wide range of industries including automotive, construction, agricultural and even aerospace. No matter what business you're in, the bottom line is that you don't have time to spend looking for airless paint sprayer tips, adaptors, hose and other accessories, at affordable prices. Yet, minimizing downtime means maintaining your finishing equipment and having access to the parts you need. KM Coating solves all those problems, saving you time and money with our deeply discounted, high quality products. We'll even save you more time by customizing hose to any length you need or tailoring it for any fitting configuration required. Take a look around our site or give us a call. KM Coating is your one-stop source for affordable airless sprayer accessories.