Finding the correct ID and PSI requirements of airless paint sprayer hose can be a challenge, but is crucial in order to finish a quality and timeless project. KM Coating offers a huge line of parts and accessories, including airless spray tips, high pressure hoses and spray tip accessories, everything you need for airless spraying.
Airless Paint Sprayer Hose – Custom Length – Shipped to Your Doorstep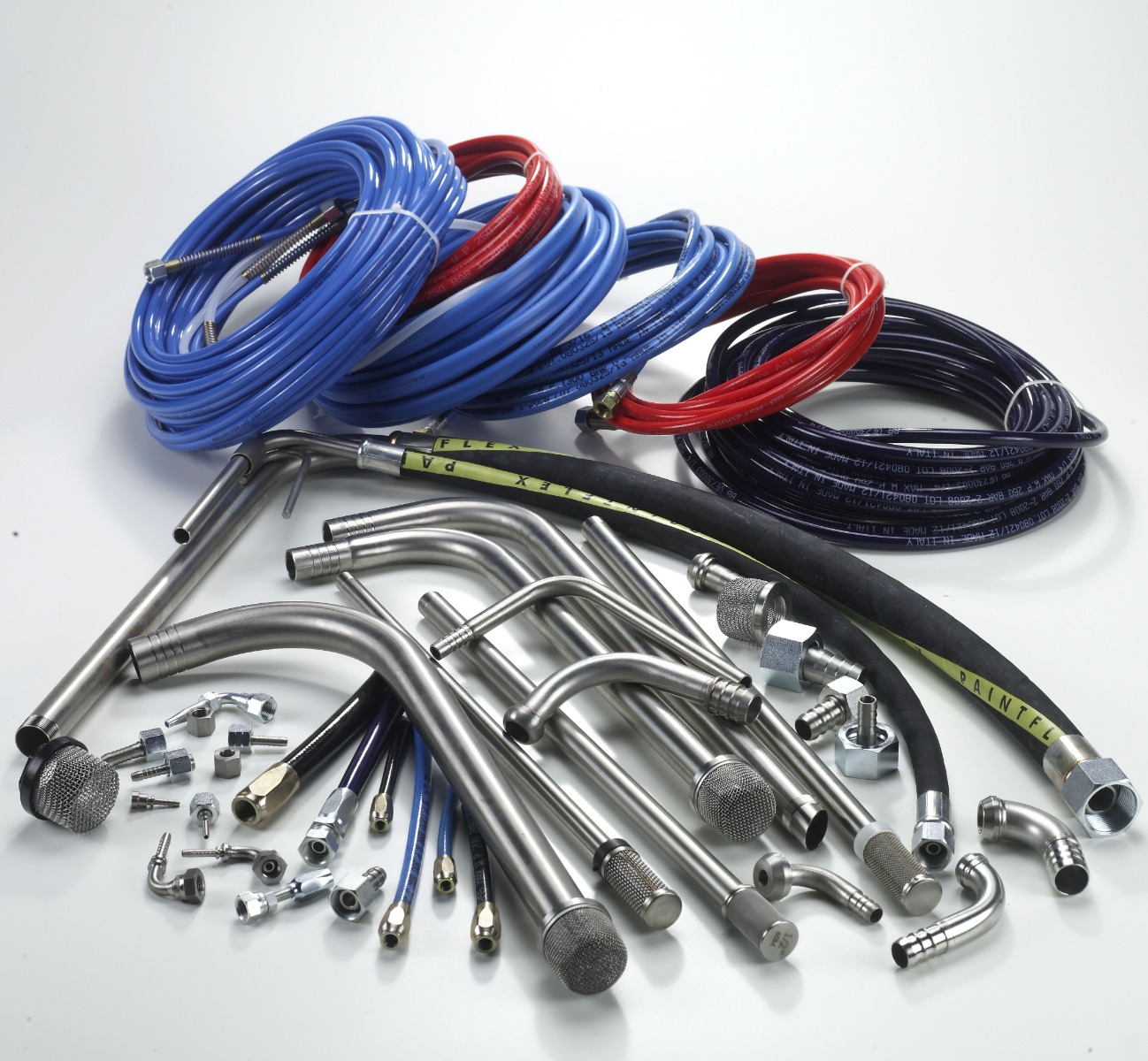 Safety and quality seem to be two concerns that are always at the forefront of our customers' minds. You can rest assured that our hoses have been tested against impulse, ozone, cold temperature, abrasion, and flame to ensure that the product meets all international standards. Together with our customers, we help you find the hose that meets your needs, regardless of whether you are using your hose with air, chemicals or paint. Our airless paint sprayer hose are used and can be found in almost every industry – from aerospace to agricultural, automotive, chemical, construction, electrical, marine and medical. With our competitive pricing, we offer some of the best prices on the highest quality airless paint sprayer hose, air assisted airless paint sprayer hose and other airless spray equipment. With KM Coating, you can custom make your hose, with the exact length and fitting configuration to fit what you need to solve any fluid dynamic requirement.
We carry products from all of the top manufacturers in the paint spray industry, including Graco, Wagner Spray Tech, Exel North America, Wiwa, and Ca Technologies, among others. Our selection of strong, durable industrial hoses is especially popular, and we can help you find the right pressure for your project's fluid dynamic needs.
Whether you are searching for high quality hoses, couplings, adapters, swivels, y-blocks, paint filters, or spray tips, we have the perfect selection for you at KM Coating. Check out our selection of top selling, airless paint sprayer hose that are sure to make your next project easier and higher quality.